Upgrades that Matter to Homebuyers
Posted by Alex Narodny on Wednesday, November 20th, 2013 at 10:59am.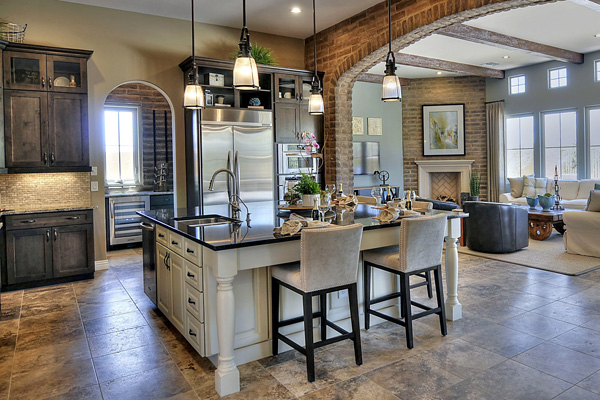 Over the past few years, there were dozens and dozens of properties on the market. This was mainly because of the downturn of the economy which resulted in people being unable to pay their mortgages. The banks foreclosed on a vast majority of those homes but many also went to short sale. Thankfully, those days have passed. Currently, there are fewer homes on the market and that makes it a seller's market however; upgrades can make your home sell faster and for more money.
Granite, Granite, Granite
Honestly, your home doesn't have to have granite but it certainly shouldn't have laminate or butcher block countertops. They're outdated and actually, a breeding place for bacteria and roaches. Granite and marble countertops are most highly desirable at this time because they last forever. Even concrete countertops can entice a potential buyer because they are eco-friendly and attract people interested in green living. Keep in mind that both kitchen and bathroom countertops should be upgraded. This will make the home that you are selling look better than any of the other comparable properties.
Refresh the Paint
It's best to have fresh paint on the ceilings and walls prior to putting your house on the market. Over time, paint fades and loses that new appearance. A fresh coat of paint will make a huge difference to potential buyers. Most buyers want to move right in so a clean paintjob will be a big plus. Be sure to use neutral tones as they will appeal to nearly everyone.
Let the Light Shine
Outdated light fixtures can make a house feel old, especially those in the bathrooms and kitchen. You needn't buy the most expensive lighting available. Simply select affordable fixtures with sleek lines. Updating the light fixtures can really change the appearance of the rooms. Be sure to install high efficiency light bulbs!
Getting Organized
Most potential homebuyers are thrilled to find properties that have closet organizer. Closet organizers make great use of wasted space hence, adding to the value of the home. They're easy to install and can be purchased at any home improvement store. This is an investment that will surely make your home onto the buyers' Short lists.  
Realtors Can Help
Marin Real Estate's professionals will be happy to offer their expertise on which upgrades would be beneficial for marketing your home. Visit www.marinrealestate.net to learn more about Marin County's premiere real estate professionals.
Leave a Comment